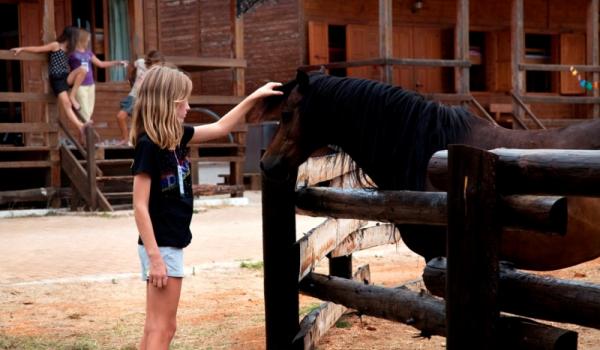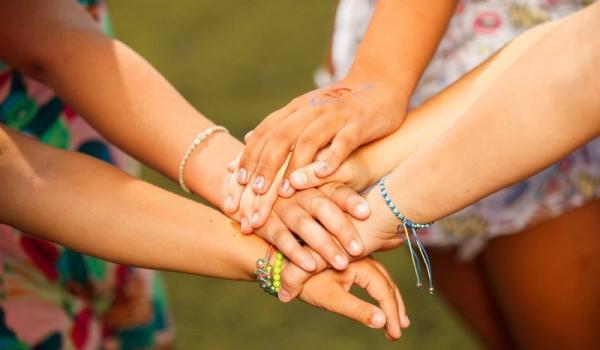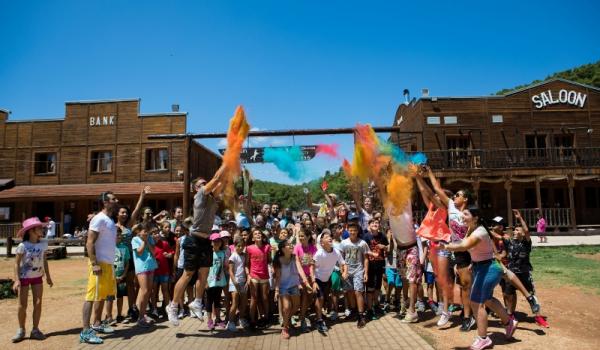 Every summer in "The Ranch" serves as a camp for our young friends. The young campers each summer are invited to experience an unforgettable summer in a place of legend.
The Ranch is a member of P.E.L.K. (Π.Ε.Λ.Κ.Hellenic Union of Summer camps for kids) and of ICF (International Camping Fellowship) and participates in their congresses and in all anual congresses of American Camp Association ACA as well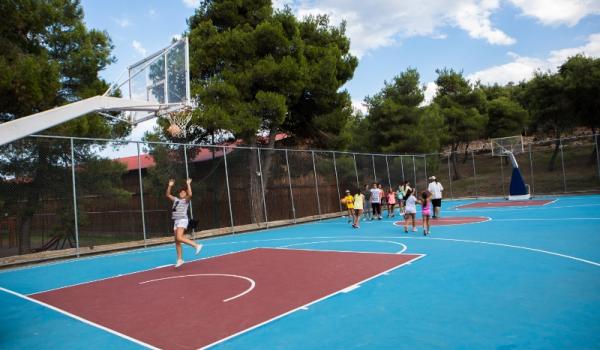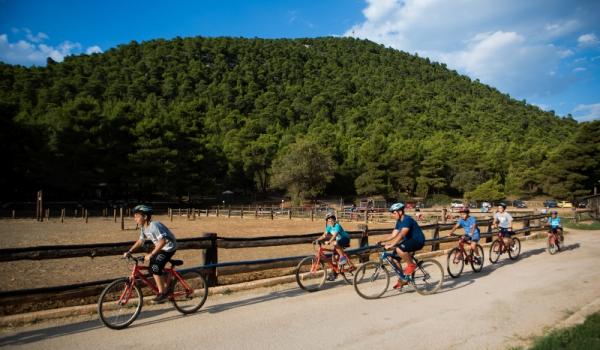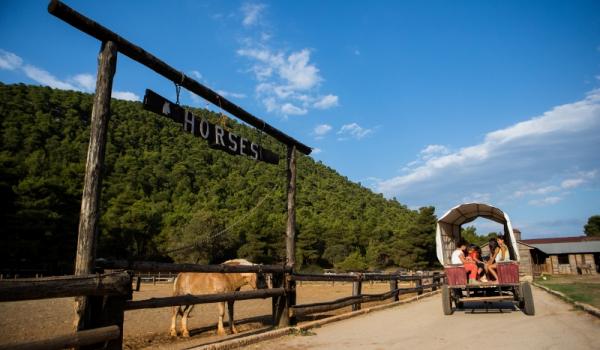 Summer camp periods
The summer camp periods are:
A' period: 16/6 - 08/7
B' period: 10/7 - 01/8
C' period: 02/8 - 24/8
Please note that you may choose 11 days (10 overnights) and not 22.
In this case the semi-periods are:
A1 semi-period: 6/16 until 6/26
A2 semi-period: 6/27 until 7/07
Β1 semi-period: 7/10 until 7/20
Β2 semi-period: 7/21 until 7/31
C1 semi-period: 8/02 until 8/12
C2 semi-period: 8/13 until 8/23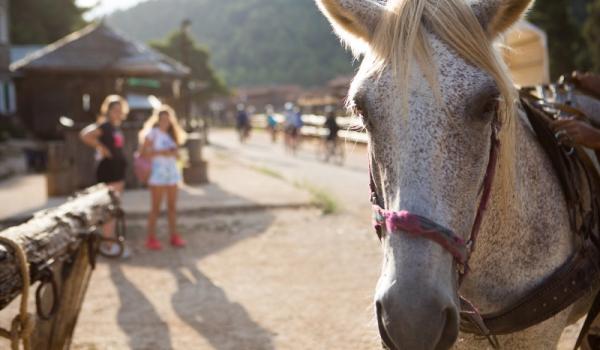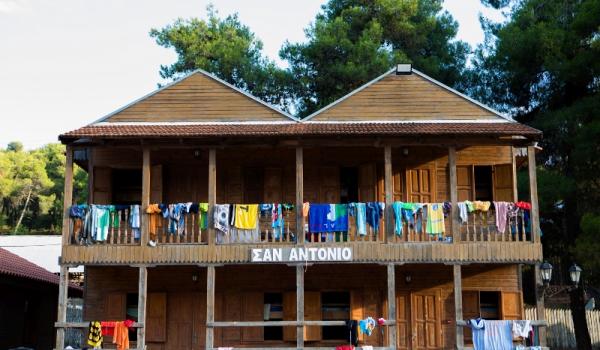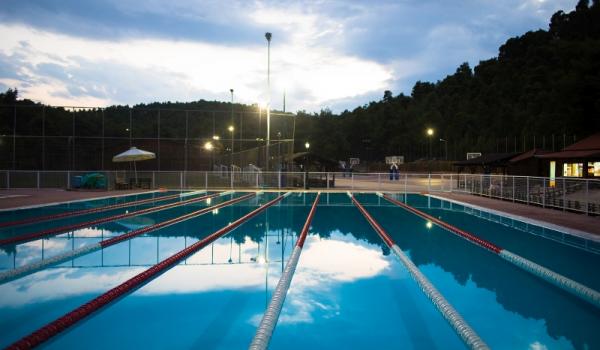 ATHLETIC ACTIVITIES
♦ Football/Soccer
♦ Basketball
♦ Volleyball
♦ Tennis
♦ Swimming & Polo
♦ Ping Pong
OTHER SPORTS
Seize the opportunity to try out yourself exciting sports!!!!
♦ Horse-back riding
♦ Archery
♦ Roller-blading
♦ Fencing
♦ Gymnastics and Rhythmic Gymnastics
♦ Aerobics
See some of our public insurance funds we collaborate with
CORAL SA
CORAL GAS AEBEY
HSBC BANK PLC
VODAFONE-PANAFONE SA
Athenian Brewery SA Navy DEDYS MoD
MoD General Staff
General Staff AVIATION
PPC SA
GREEK DEFENSE SYSTEMS SA GREEK PETROLEUM SA
SA GREEK STOCK
HOB EMPLOYEES ERT SA
EBRD-TSAY- TSMEDE - TPDA-TPDE-TAS
Stage Media - TATTA-TSEYP-TAYSIT
J. U. SA I.DI.KA PERIF.D / DIRECTION PELOPONNISOU
IKA UIC. Former TAXY
OAED
OAE
OEK
PPA SA OPAD YPAD TYDKY
OSY SA (ETHEL SA AND FORMER ISAP SA)
Bus SA (FORMERLY METRO Q AND A TRAM SA)
HOUSE ASSOCIATION OFFICIALS
EMPLOYEES ASSOCIATION OGA EMPLOYEES ASSOCIATION Ministry of Culture
Chartered Accountants
BANK OF CYPRUS SA TEAIT-TEAYEK - TANPY - TEAAPAE-TEAYFE
TAYTEKO SECTION PERSONAL BANKING
TAYTEKO - TAPOTE
NAT
TAPIT-TAPEM
TEAYDY

Contact us now for more information and assistance with application procedures.