Music camp for children 6-16 years 2023
The labmusiceducation and "TheRanch " present their first music camp for children ages 6-16!
Experience an unforgettable musical summer in a legendary place!
Full of original sports, cultural and artistic activities in a space that harmoniously combines the natural environment with modern ecological sports and accommodation facilities.
The children who will participate will follow the camp program of ' theRanch ', but enriched with a multitude of musical activities, specially designed for them, by the lab 's creative team .
You can find details about the music camp here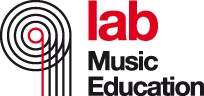 Greek Language Summer Camp for children 6-15 y.o.
The Greek language Summer Camp is a great way to boost your children's confidence when speaking Greek. This unique program aims to develop children's speaking skills through daily Greek lessons and educational activities. Children from Greece and around the planet connect, learn Greek, play and have fun, and they become one big Greek family. The Greek language summer camp runs under the auspices of the Greek Ministries of Foreign Affairs & Tourism.
You can find a video presentation of the program here
More details of the program can be found here