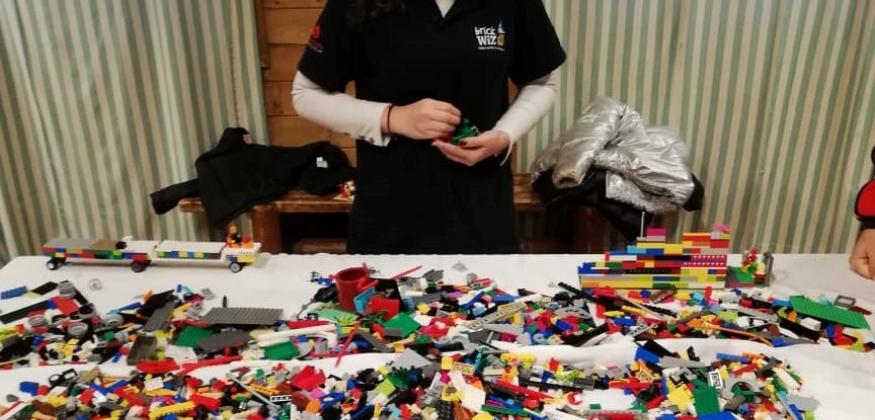 Thematic
Bricktivity Event 2019
On the weekend of November 23-24, the Bricktivity event returns to The Ranch!
For another one year we have prepared many activities for all ages, with tens of thousands of bricks
Under the supervision of experienced moderators and always in collaboration with BrickWiz
Release your imagination and unlock your creativity with countless bricks !!!
23/11 - 24/11
Σύνοψη
THE RANCH'S ACTIVITIES
Horse back riding
Archery
Small tour with the train
Tour with the horse caravan
Rodeo
EVENT'S ACTIVITIES for children above 4 years old
Free games with tens of thousands of bricks and special accessories (ships, boats, animals, plants, special construction bases, etc.)
Create your own TOWN with participants' roads, vehicles and constructions
Manufacture of custom mini-figure from hundreds of accessories (head, body, legs, hair, hats, weapons, tools)
Ideas from books with bricks
Original puzzles
Manufacturing sets with instructions for different levels of difficulty
The bowl game
Participation in workshops (registration forms has to be filled before your arrival)
ΔΡΑΣΤΗΡΙΟΤΗΤΕΣ bricktivity για παιδιά κάτω των 4 έτωνDedicated place for free play with bricks
Individual and group activities with experienced coordinator
The tallest tower in the world
Adoption of animals
The longest snake
The hunt for colors
Cinema
LEGO is a trademark of the LEGO Group, which does not sponsor, authorize or endorse this web site and its services
τιμές
DAILY TRIP
€8 (with no lunch)
---
ΜΟΝΟΗΜΕΡΗ
€16 (with lunch)
---
Children under 3 years old are free
Για την μονοήμερη με μεσημεριανό απαιτείται τηλεφωνική κράτηση
Price per person
Adult
€70 /per person
---
Children
€50 /per person
---
* Ask us for the extra cost for the accommodation from the Friday Night
*Children under three years old are free